Adventurous Bali
About me
(unverified, not certified)
One of the leading Professional Tour Guides and Tourist Information Service in Bali and provide a wonderful travel experience for Bali visitors.
38 yrs, Male, Married

Photographer and Tour Guide

1 year ago in Mountain View, California, United States
No Reviews or References Yet!
Do you know this member? If you have taken a trip or used their services we recommend you give a reference whether its positive or negative. This will help everyone on Touristlink make better choices and will help providers to make improvements based on your feedback.
I'm interested in promoting my business, share my travel expertise, find new friends, networking (b2b), learn online marketing and just curious.
My Deals and Offers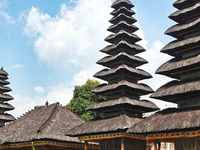 view details
Experience Bali's scenic Lake District at the mountain res…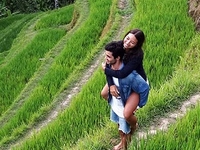 view details
Ubud is the center for arts and culture in Bali. Each…
Additional Info
I am an Adventurous, Easy going, a Certified International English Butler, an Award Winning Photographer, a Professional Bali Tour Guide. I have been in tourism business for 15 years, I love taking travelers around Bali and took beautiful photos for them.
Bali is known for its abundant attractions including sparkling beach resorts, archaeological remains and scenic beauty. Many ways available to take visitors to those well known places to enjoy the beauty of Bali from the mountains to the coastline.
I know Bali better than others. I know about Balinese culture, beautiful places to visit and wonderful activities to do in Bali. You can ask anything about Bali vacation.
Asian, American, Australian, British, European.
English