Tick-it
About me
To develop online travel bookings through my web sites whilst providing over 30 years of travel experience to clients & potential clients
67 yrs, Male, Married

Travel Consultant

8 months ago in Australia
I'm interested in promoting my business, share my travel expertise, find new friends, networking (b2b) and learn online marketing.
My Deals and Offers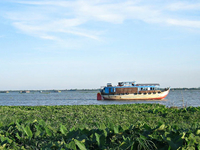 view details
At tick-it Travel we work very closely with a Vietnamese…
Additional Info
I have worked in the Australian Travel industry for the last 40 years owning my own business for the last 24 years. I both retail from Australia to all world destinations & wholesale to New Zealand. I am akeen golfer & arrange golf tours through Asia
Australia offers a varity of tourist attractions & opportunities. Tasmania for scenery, Victoria for Culture, Sydney simply for Sydney & action, Queensland for sun & surf, Northern Territory for outback Australia & Western Australia for action.
Clients who generally have a good idea of what they want to acheive from a holiday or fact finding tour and have a reasonable budget in mind.
English
My Reviews & References

I have been using tick-it travel for over 13 years and have never had a problem with bookings/hotels and tours recommended.

The standard of customer service is excellent, great staff who are more like friends, and I would recommend this company to anyone wanting great attention to detail along with good advice from a company which knows the travel industry so well.