Aijuka Smith
About me
To Promote my tour company and provide the best & unforgettable experience in Uganda.
25 yrs, Male, Single

Tour guide

5 months ago in Rukungiri, Rukungiri, Uganda
No Reviews or References Yet!
Do you know this member? If you have taken a trip or used their services we recommend you give a reference whether its positive or negative. This will help everyone on Touristlink make better choices and will help providers to make improvements based on your feedback.
I'm interested in promoting my business.
My Deals and Offers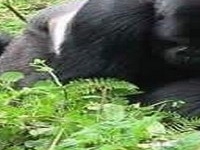 view details
Gorillas share 98% of their DNA with humans and…
Additional Info
Am a freelance tour guide in Kampala, I can do safari trips across Uganda