African Safaris
About me
(unverified, not certified)
AFRICAN MEMORABLE SAFARIS is a Kenya owned tour operator based in Mombasa. The company was established in the year 2000. An important business aspect that we value diversity; hence customers…
Travel Agency
No Reviews or References Yet!
Do you know this member? If you have taken a trip or used their services we recommend you give a reference whether its positive or negative. This will help everyone on Touristlink make better choices and will help providers to make improvements based on your feedback.
I'm interested in promoting my business, share my travel expertise, find new friends, networking (b2b) and learn online marketing.
My Deals and Offers
view details
Day 1 – Mombasa - Tsavo East - 2 hrs drive…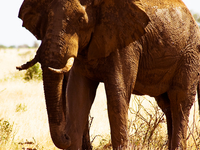 view details
2 Days Safari to Tsavo East National Park !!
Additional Info
African Memorable Safaris is a Kenya Mombasa based Safari Tour Agency. We specialize more in customized tours and safaris to our world class national parks, we have associates in Tanzania. We welcome you to Kenya "the whole of Africa in one country"
We specialize more in customized tours and safaris and whether you are looking for a Lodge/Tented safari or more adventurous camping type, hotel reservations, short excursions, Beach holidays, mountaineering, transfers, wildlife safari, birding, etc
We receive travelers from around the world, we enjoy meeting people from all walks of life, you will surely like our services.
English