Tapas Dash
About me
(unverified, not certified)
I have been an eco tour guide mainly based in Sreemangal/Sylhet since 2000 and also operating Green Leaf Eco Tourism for last few years. Have also worked as a free lancing guide for different tour…
29 yrs, Male, Single

Tour Operator and Eco tourism guide
I'm interested in promoting my business, share my travel expertise, find new friends and learn online marketing.
My Deals and Offers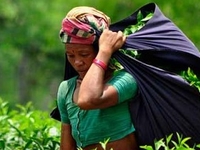 view details
About Sylhet: Its most famous natural touristic spot is…
Additional Info
I have been a eco tour guide in Sreemangal/Sylhet since 2005 and operating Green Leaf Eco Tourism for last 4 years. Have also worked as a free lancing guide for different tour companies in whole travel destinations of Bangladesh.
We have beautiful ever green tea gardens, Huge Lake of lotus, Wetlands of Migratory and resident birds, Waterfalls, Few tribal communities, Pineapple/lemon/jackfruit/Mango/rubber plantations, amazing route for bicycling, Temples etc interesting places
I like all types of travelers, mostly nature lover/eco friendly.
Bengali;Bangla, English, Hindi
My References
(No Reviews Yet.)