About owner

Thuy Nguyen
Rank: 3716
Joined: December 2017
My business mission is promoting inbound tours in Vietnam to international friends. I want to show…
45 yrs, Female, Married

Co-founder

2 weeks ago in Hanoi, Ha Noi, Vietnam
About
17c Ngo Thi Nham Street, Hadong Dist.

,

Hanoi

,

100000

,

Vietnam
Smart Travel Vietnam is an independently, Vietnamese owned travel agency established in 2009. Since then, we have continued to serve with the best and worked tirelessly to ensure we support you as a smart traveler in achieving goals and success through the strategic management of safe, cost-effective travel. We offer a personal approach to your travel and expenses by really taking the time to get to know you, your travel purposes, and what you need from us, before providing a unique, tailor-made solution. In addition, our expertise in travel management consulting and travel program optimization enable us to commit the best deals on vacation packages, cruises, customized tours, hotel & accommodation, ground transportation... within Vietnam.
No Reviews or References Yet!
Do you know this member?
If you have taken a trip or used their services we recommend you give a reference whether its positive or negative. This will help everyone on Touristlink make better choices and will help providers to make improvements based on your feedback.
sponsored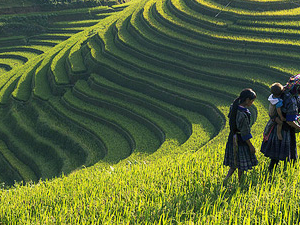 sponsored