About owner

Phuc Pham
Rank: 3189
Joined: April 2016
We provide the quality package tours across Vietnam-Cambodia-Laos since 2001, we are local…
45 yrs, Male, Married

Manager

80 Doc Ngu Street, Ba Dinh District, Hanoi Capital, Vietnam

2 weeks ago
About
80 Doc Ngu Street, Hanoi Capital

,

Hanoi

,

Vietnam

084

,

Vietnam
Vietnampathfinder is a private company founded by Phuc Pham. Phuc began working in the tourism industry in 1996 where he has been a Guide, Leader and Organizer for many different travel companies in Hanoi.

Phuc was one of the first to organize tours to the mountains to the northeast and northwest, along the Chinese border, when the area was first open to tourism in 1996. Phuc has also organized many adventure holidays such as biking trips throughout Vietnam, trekking and Photography tours in the mountains to the north or Vietnam Package Tours for the veterans to visit back the former battles in Vietnam and Specially, Phuc is the best person to organize with Hanoi art tours where you want to meet with well-known local artists or Antique tours to meet with Vietnam antique collectors.

Phuc's happy clients have come from many different countries worldwide and many of them have used the travel services with VietnamPathfinder again and again, each year VietnamPathfinder serves for over 3.000 clients and there will be many more in the years to come.

Vietnampathfinder is a highly reputable local tourist operation offering tours to Vietnam, Laos, Cambodia and Myanmar. We aim to be successful by punctually meeting our commitments to our valued clients.

We thank you very much for choosing Vietnampathfinder Travel and we look forward to receiving meaningful comments and encouragement so that we may continue to serve and entertain you in the best ways possible.


No Reviews or References Yet!
Do you know this member?
If you have taken a trip or used their services we recommend you give a reference whether its positive or negative. This will help everyone on Touristlink make better choices and will help providers to make improvements based on your feedback.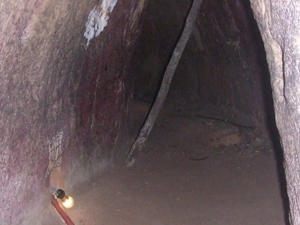 sponsored