About owner

Adilbay Akhmedov
Rank: 179146
Joined: December 2018
Promote Uzbekistan tours to the world. Help travelers enjoy and get maximum joy from traveling in…
46 yrs, Male, Married

Sales director

2 days ago in New York, New York, United States
About
1 Niyazbek Yoli

,

Tashkent

,

100035

,

Uzbekistan
We are a small boutique travel agency in Tashkent, Uzbekistan. We have been working in inbound tourism business of Uzbekistan since 2007.
We organize private and group tours in Uzbekistan and in all central asian countries. My work experience in guiding in Central
Asia
for about 10 years and 10 years in travel business as sales manager help to organize excellent journey for travelers in our country.
No Reviews or References Yet!
Do you know this member?
If you have taken a trip or used their services we recommend you give a reference whether its positive or negative. This will help everyone on Touristlink make better choices and will help providers to make improvements based on your feedback.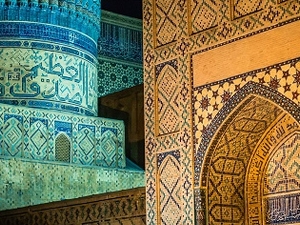 sponsored