Xtreme-buggy
About me
Xtreme Buggy would like to show you the beauty of Punta Cana, Bavaro, Dominican Republic combined with the the fun of driving an ORIGINAL DUNE BUGGY!
50 yrs, Male

Xtreme Buggy

1 year ago in Punta Cana, San Juan, Dominican Republic
No Reviews or References Yet!
Do you know this member? If you have taken a trip or used their services we recommend you give a reference whether its positive or negative. This will help everyone on Touristlink make better choices and will help providers to make improvements based on your feedback.
I'm interested in promoting my business.
My Deals and Offers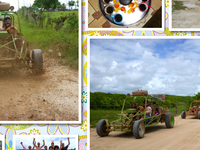 view details
Pick up from the Hotel's in Bavaro area. The Dune Buggy To…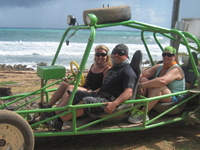 view details
Come and join us for a ride through the countryside and…