William Ngulya
About me
(unverified, not certified)
Propose itineraries and arrange safari holidays for tourists.
32 yrs, Male, Married

Tour Consultant

1 year ago in Dar Es Salaam, Dar Es Salaam, Tanzania, United Republic Of
No Reviews or References Yet!
Do you know this member? If you have taken a trip or used their services we recommend you give a reference whether its positive or negative. This will help everyone on Touristlink make better choices and will help providers to make improvements based on your feedback.
My Deals and Offers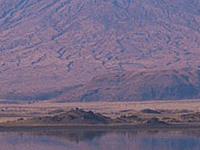 view details
A safari program that will give you enough time for…