Welove Travelguides
About me
(unverified, not certified)
We Love Travel Guides is a growing network of websites, providing up to date local and travel information for worldwide travel destinations; bringing you the very best interactive online experience…
No Reviews or References Yet!
Do you know this member? If you have taken a trip or used their services we recommend you give a reference whether its positive or negative. This will help everyone on Touristlink make better choices and will help providers to make improvements based on your feedback.
I'm interested in promoting my business, share my travel expertise, find new friends and networking (b2b).
My Deals and Offers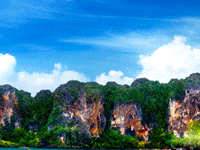 view details
Escape from the commercialized tourist resorts of Phuket…
Additional Info
We Love Travel Guides was launched to provide stunning looking websites packed full of detailed information about worldwide travel destinations. Our network of easy to navigate websites open up the world by bringing together people like you! Join us today!
We Love Travel Guides offer the best value 'Travel Destination Website Franchise' in the world!
We love travelers, travel bloggers and entrepreneurs from all over the globe.
English