Victory Travel
About me
Whether traveling to Uganda, Rwanda, Kenya, Tanzania, Burundi and anywhere in between, getting there – and getting around – has never been more simpler … VICTORY TRAVEL CENTER…
15 yrs

1 year ago in Kampala, Kampala, Uganda
No Reviews or References Yet!
Do you know this member? If you have taken a trip or used their services we recommend you give a reference whether its positive or negative. This will help everyone on Touristlink make better choices and will help providers to make improvements based on your feedback.
I'm interested in promoting my business.
My Deals and Offers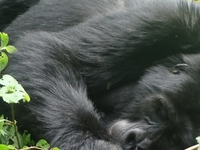 view details
Visit Bwindi which is home to the magnificent giant…
Additional Info
Whether traveling to Uganda, Rwanda, Kenya, Tanzania, Burundi and anywhere in between, getting there – and getting around – has never been more simpler … VICTORY TRAVEL CENTER is the perfect travel companion for you, your family and your friends.
Gorilla and Chimpanzee Tracking,Wild life safaris,Cultural and City Tours, Camping, ountain climbing and Hiking, Touring and sightseeing, Fishing and birding safaris, Boat safaris
English