Tour Africa
About me
to be the best Tour operator in East Africa. We shall achieve these objectives by: Providing quality value added services to our clients by; a) Marinating a philosophy of continuous quality…
33 yrs, Male, Single

Managing Director

1 year ago in Seattle, Washington, United States
No Reviews or References Yet!
Do you know this member? If you have taken a trip or used their services we recommend you give a reference whether its positive or negative. This will help everyone on Touristlink make better choices and will help providers to make improvements based on your feedback.
I'm interested in promoting my business, share my travel expertise, find new friends, networking (b2b), learn online marketing and just curious.
My Deals and Offers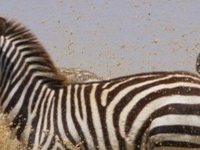 view details
We offer a great deal of safari itineraries to suit any…
Additional Info
Tour To Tanzania & Safaris Africa is a reliable and very competitive safari company covering most of the spectacular game areas in Tanzania and East Africa at large. We do tour packages for all safaris in Tanzania, trips to all Tanzania National parks...
We specialize on mountain trekking to Mt. Kilimanjaro, Mt.Meru, Udzungwa and Mt. Oldonyo lengai. All camping and budget safaris, photography safaris, lodge and luxury safari, honeymoon safari packages for, wedding planning safari, balloon safaris.........
Those who are not complicate
English, French, Spanish