Theodoros Fragkos
About me
(unverified, not certified)
we own a travel agency at kos island in greece and we are looking for outbound tour operators.
39 yrs, Male, In a relationship

Kos,greece
No Reviews or References Yet!
Do you know this member? If you have taken a trip or used their services we recommend you give a reference whether its positive or negative. This will help everyone on Touristlink make better choices and will help providers to make improvements based on your feedback.
I'm interested in promoting my business.
My Deals and Offers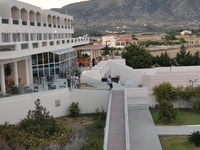 view details
all inclusive accomodation at the the sovereign beach…
Additional Info
Kos is one of the most popular and beautiful island in Greece !
More than one milion people visit us every year!
Kos is the motherland of Hippocrates ,the father of medicine!
I love my island and I think is the best place to be ,to live,and to visit!
We accept all the types of people!young,old,couples and families!
English