Tamborijn Christophe
About me
I'm a tourguide in Antwerp and want to show Antwerp to tourists who not only want to see the Highlights. A personable walking tour.
40 yrs, Male, Single

Tour Guide

7 months ago in Mechelen, Antwerpen, Belgium
No Reviews or References Yet!
Do you know this member? If you have taken a trip or used their services we recommend you give a reference whether its positive or negative. This will help everyone on Touristlink make better choices and will help providers to make improvements based on your feedback.
I'm interested in promoting my business, find new friends and networking (b2b).
My Deals and Offers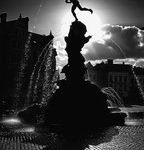 view details
Antwerp is a beautiful city and that is even visible when…
Additional Info
I'm a tourguide in Antwerp For over 4 years I have enjoyed sharing my impressions of the city with tourists. Together we will discover the little anecdotes and the historical stories in an interactive and spontaneous way.
I like meeting interesting people who are open for dialogue and have an idea what they would like to see
Dutch, English