Susan Blick
About me
(unverified, not certified)
I'm a photographer who runs specialized photo tours to India.
Male

Photo Tours

10 months ago in India
No Reviews or References Yet!
Do you know this member? If you have taken a trip or used their services we recommend you give a reference whether its positive or negative. This will help everyone on Touristlink make better choices and will help providers to make improvements based on your feedback.
I'm interested in promoting my business.
My Deals and Offers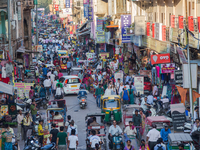 view details
India: Mughals & Mountains 13 Days
Additional Info
Susan bought her first camera in 1985, the 35mm Pentax MG. It was a manual focus and aperture priority 35mm film camera and she credits this with teaching her to read the four components of light (intensity, direction, quality and colour) and understanding composition.
Susan Blick is an English teacher, and a landscape and travel photographer based in Auckland, New Zealand. Susan runs photography workshops in the Auckland area and photo tours to India, a place she has been visiting regularly since 1998. She was New Zealand Geographic's Landscape Photographer of the Year in 2015. And at the Prix de la Photographie Paris in 2016 she was awarded gold in the Travel and Tourism category for her image The Church, of New Zealand's Church of the Good Shepherd. Susan is an avid
145 Nelson St, Auckland 1010, New Zealand
English