Split Croatia Sailing
About me
My mission is to promote our day sailing from Split, Croatia and help my 2 skippers maintain their exciting office.
43 yrs, Male

Manager

1 year ago in Split, Splitsko-dalmatinska Zupanija, Croatia
No Reviews or References Yet!
Do you know this member? If you have taken a trip or used their services we recommend you give a reference whether its positive or negative. This will help everyone on Touristlink make better choices and will help providers to make improvements based on your feedback.
I'm interested in promoting my business.
My Deals and Offers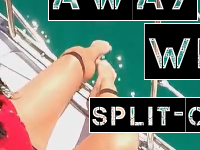 view details
Small group sailing from Split, Croatia to nearby islands…
Additional Info
Constant movement.
Split area is unforgettable for many aspects-history, islands, national parks, climate, safety, culture, food, wine...
We meet people from the entire planet on daily basis.
English