Samuel Njoroge
About me
(unverified, not certified)
I am a travel and photography enthusiast for nature, art and wildlife and have an open personality. I would love to show you my country Kenya from the city to the rural diverse culture helping you…
37 yrs, Male, Married

Business

1 month ago
No Reviews or References Yet!
Do you know this member? If you have taken a trip or used their services we recommend you give a reference whether its positive or negative. This will help everyone on Touristlink make better choices and will help providers to make improvements based on your feedback.
I'm interested in promoting my business, share my travel expertise, find new friends, networking (b2b), learn online marketing and just curious.
My Deals and Offers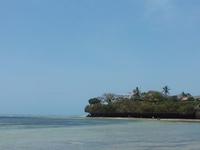 view details
Hallo and Welcome to Rhodes tours We have special packages…
Additional Info
I am a travel and photography enthusiast for nature, art and wildlife and have an open personality. I would love to show you my country Kenya from the city to the rural diverse culture helping you maximize your time and value for money .
Hiking,game drives,camping,foodie,music events ,sight seeing
Anyone from whenever so long as we can communicate
English