Passtravel
About me
(unverified, not certified)
Show the reality of Medellin and its surroundings!... Rural tours to special town and areas depending on their economic activity, Finding the way to covers everybody's needs.
51 yrs, Male, Divorced

Tour operator

1 year ago in Cota, Cundinamarca, Colombia
No Reviews or References Yet!
Do you know this member? If you have taken a trip or used their services we recommend you give a reference whether its positive or negative. This will help everyone on Touristlink make better choices and will help providers to make improvements based on your feedback.
I'm interested in promoting my business, share my travel expertise, find new friends, networking (b2b) and learn online marketing.
My Deals and Offers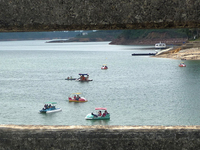 view details
Will include the transportation and guide of the day trip…
Additional Info
The guide & fixer for all your needs in Medellin.
Guatape, Antioquia, Jardin, Coffee tours, Milky way tours, city tours, etc
All in the good company, represent a whole different concept depend of the place and activity.
English, Spanish