Orlando Aramini
About me
(unverified, not certified)
With 12 Great Years in the FTanT.com Transport and Guided Tour Business , I offer all day Transport to Upstate NY Fingerlakes Wineries and Airports. Two or Three Couples have the Best 6-7…
56 yrs, Male, In an open relationship

Owner FTanT.com
No Reviews or References Yet!
Do you know this member? If you have taken a trip or used their services we recommend you give a reference whether its positive or negative. This will help everyone on Touristlink make better choices and will help providers to make improvements based on your feedback.
I'm interested in promoting my business and find new friends.
My Deals and Offers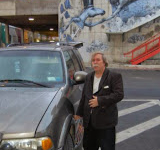 view details
For Those who Contact Orlando from FTanT.com and are Visitin…
Additional Info
Operating as Fingerlakes Transport and Tours in Ithaca , New York.. Past employed at Cornell University as a contracted Chauffeur for Admin and Staff. Happy Returning Customers from Winery Transport and easy to find me on LinkedIn Or Trip Advisor.
From 3X in San Diego , Hawaii and many years in Orlando Florida ,, I have Seen and Shared tons of beautiful Sunsets , Waves and Tourism Perks. Helped over 12K Visitors on Trip Advisor.
For twelve+ years , I have Operated a Guided Winery Tour Transport and when Travelers get relaxed with a few Visited Wineries visited ,, They really Do forget troubles an pressures from other sources.. Always Peaceful and Safe informative Wine Tours ..
English