Enchanting Egypt
About me
(unverified, not certified)
As a qualified Egyptologist and registered Tour Guide in Egypt, having worked for some of the top travel companies in the world. My Tailor-made tours aim at enhancing people's experience and giving…
Male, Married

1 week ago in East Grinstead, West Sussex, United Kingdom
No Reviews or References Yet!
Do you know this member? If you have taken a trip or used their services we recommend you give a reference whether its positive or negative. This will help everyone on Touristlink make better choices and will help providers to make improvements based on your feedback.
I'm interested in promoting my business, share my travel expertise, find new friends, networking (b2b), learn online marketing and just curious.
My Deals and Offers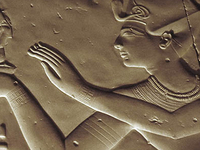 view details
Discover the remarkable collection of ancient Egyptian…
Additional Info
I am a qualified Egyptologist based in London, I am very keen to show you Egypt in a different style , I run trip around the UK sites and organise tailor-made tours in Egypt and other unique parts of the world
Every place in the world is unique, I believe it all depends on the person showing you around, Egyptian history has so much to see and explore, I have the knowledge and enjoy what I do , I think fun is a very important element too.
Arabic, English