Nyaparwot
About me
Our Mission is to -Provide Quality services to all our guests - Offer informative tours and safari planning -Provide Comfortable safari vehicles - Provide professional guides -Add value to our…
37 yrs, Female, Single

Tour Consultant

5 months ago in Kampala, Kampala, Uganda
No Reviews or References Yet!
Do you know this member? If you have taken a trip or used their services we recommend you give a reference whether its positive or negative. This will help everyone on Touristlink make better choices and will help providers to make improvements based on your feedback.
I'm interested in promoting my business, share my travel expertise, find new friends, networking (b2b) and learn online marketing.
My Deals and Offers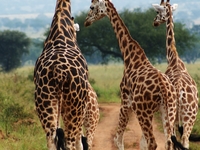 view details
This safari package offers you the opportunity to…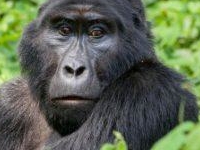 view details
Route HighLights This primate safari offers the experience…
Additional Info
I am a tour consultant /Owner at Ideal Tours and Safaris Uganda. I enjoy travelling and sharing my travel experience to inspire other people to live their dream on an African safari. I love Nature and country life.
Uganda offers endless possibilities for travel and Adventure. You can go for wildlife safari, Gorilla trekking, Birding, mountaineering to the top of Mt Ruwenzori, Boat cruise on Lake Victoria,Hiking, white water rafting, Kampala city Tour etc
50+ travelers, Free Independent Travelers( FITS) Group Travelers and Student Group Travelers.
Travelers who enjoy the services of Midrange, Classic, Comfort hotels and safari Lodges. across Uganda.
English