Trek Mount Cameroon
About me
We are one of Cameron's Finest Tour Operators and professionalism and Tourist Satisfaction is our main goal.
Male

Tour Operator

4 months ago in Douala, Littoral, Cameroon
No Reviews or References Yet!
Do you know this member? If you have taken a trip or used their services we recommend you give a reference whether its positive or negative. This will help everyone on Touristlink make better choices and will help providers to make improvements based on your feedback.
I'm interested in promoting my business, share my travel expertise, find new friends and networking (b2b).
My Deals and Offers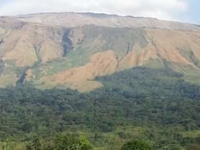 view details
3 days Hike to the Summit of Mount Cameroon,the Highest…
Additional Info
Welcome to Trek Mount Cameroon. At Trek Mount Cameroon, we seek to give you the best possible experience hiking/climbing the highest peak, in West and Central Africa MOUNT CAMEROON the fourth most prominent peak in Africa and the 31st most prominent in the
Trek Mount Cameroon takes a group of Volunteers students across Africa up Spectacular MOUNT CAMEROON,on a 3 days Trip which included climbing of Hut 1,2 and 3 and descending through Mannspring and viewing of the Elephant Track.
Our services are suited to everyone from the novice hikers to the experienced technical climbers. With our Team of well educated and trained porters and guides, we do facilitate and have trips for everyone
English, French