Mike Walz
About me
With my project Vintuition Tours I coordinate and guide tailor-made wine tours in Mendoza's wine country. Vintuition Tours is neither a travel agency nor a tour operator, but a consulting service, f…
Male

Coordniator and Guide of Wine Tours in Mendoza

1 year ago in San Juan, San Juan, Argentina
No Reviews or References Yet!
Do you know this member? If you have taken a trip or used their services we recommend you give a reference whether its positive or negative. This will help everyone on Touristlink make better choices and will help providers to make improvements based on your feedback.
I'm interested in promoting my business and networking (b2b).
My Deals and Offers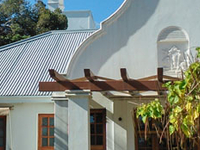 view details
Visit of three wineries selected according to your…
Additional Info
Specialist in wine tourism, family man, and beer drinker (I am Bavarian, after all) turned into wine enthusiast. When designing a tailor-made tour, guided by intuition and the drive to convince you that you have come to the right place in Mendoza.
Dozens of fascinating wineries, breathtaking mountains, great restaurants and a beautiful city to discover.
English, German, Spanish