Michael English
About me
Come and experience our Africa, meet the locals and discover Africa from the local point of view. Sure we'll show you the 'must see' attractions on your bucket-list, but we'll also take the time to…
Tour Operator

10 months ago
No Reviews or References Yet!
Do you know this member? If you have taken a trip or used their services we recommend you give a reference whether its positive or negative. This will help everyone on Touristlink make better choices and will help providers to make improvements based on your feedback.
I'm interested in promoting my business, share my travel expertise and networking (b2b).
My Deals and Offers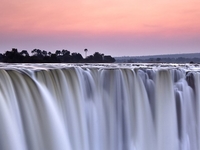 view details
Combining the highlights of the Serengeti and East Africa…
Additional Info
I am passionate about Africa and travel. I am also very interested in food and cooking. I love sharing our beautiful continent with others including: South Africa, Botswana, Zimbabwe, Zambia, Madagascar, Kenya, Tanzania and Uganda and Rwanda.
Table Mountain, many culinary delights, Victoria Falls, Sossousvlei, Okavango Delta, Gorilla trekking and so much more.
Adventurous, open minded travellers who are often educated who like their comforts but don't mind roughing it for the right experience.
English