Michael Langford
About me
Tambopata Travel, working with the best local service providers in one of the most biodiverse regions on the planet - Tambopata, Peru. We provide responsible travel experiences to the Peruvian…
50 yrs, Male

Owner-Manager, Tambopata Travel E.I.R.L

2 weeks ago in Lima, Lima, Peru
I'm interested in promoting my business, share my travel expertise and find new friends.
My Deals and Offers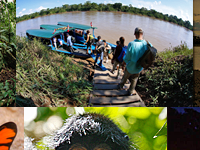 view details
Exploring deep within pristine Amazonian rainforest, far…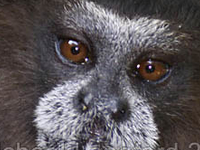 view details
Only have three days available and have always wanted to…
Additional Info
Travel industry professional, owner of Tambopata Travel, internationally published photographer & environmental scientist.
Peruvian Amazon rainforest, Machu Picchu, Cusco, Photography
Urb. Versalles L-5, San Jeronimo
English, Spanish
My Reviews & References

I got in touch with Mike through the TripAdvisor forums where he is often providing free advice and insight as a Cusco resident and travel agent.

Mike Langford helped us with two aspects of our trip.

1) Mike was the booking agent for our trip to the Tambopata Reserve through Rainforest Expeditions. Mike was great to communicate with via e-mail, rearranging the dates, helping us decide on the best flights and arranging transport to the local butterfly house in Puerto Maldanado. Mike's responsiveness made me feel more comfortable wiring funds to reserve our trip, another area he was patient as it took two tries to get it through.
p.s. Rainforest Expeditions was fantastic

2) Mike also arranged a English speaking guide, Willington and driver, Edgar for a three day private tour of the Sacred Valley for my family of five. They picked us at our hotel every morning for a day of Peruvian adventure. Willington was patient and adjusted the pace for our three young kids (ages 9, 7 and 5) while also providing the in-depth knowledge of the local culture and Inca history. We were also thankful for Edgar's driving ability. There seem to be fewer concerns about driving rules in Peru compared to the United States. :)

I'd highly recommend Mike and Tambopata Travel for your Peruvian travel needs!