Look SouthTours
About me
(unverified, not certified)
To get international tourists to "Look South" for their next travel adventure, getaway or family holiday to South America
Director and Co-Owner, Look South Tours
No Reviews or References Yet!
Do you know this member? If you have taken a trip or used their services we recommend you give a reference whether its positive or negative. This will help everyone on Touristlink make better choices and will help providers to make improvements based on your feedback.
My Deals and Offers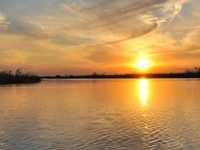 view details
Tour Activities: This tour will enable you to visit two…
Additional Info
Look South Tours promotes luxury tours around South America including tours in Argentina and Brazil.

As a company we are passionate about sharing the best South America has to offer as we want you to love it as much as we do and keep coming back for more.
We specialise in tours in Misiones, Northern Argentina. Tours we offer are:
Iguazu Falls
Esteros de Ibera
Ruta de la Yerba Mate
Ruinas de San Ignacio
Cruz de Santa Ana
Tours in Misiones, Argentina, including bespoke tours to Iguazu Falls, Esteros de Ibera wetlands, Ruinas de San Ignacio, Ruta de la Yerba Mate as well as Buenos Aires city tours. www.looksouthamerica.com
www.looksouthamerica.com
English, Spanish