Aslam Khan
About me
(unverified, not certified)
get travel leads
30 yrs, Male, Married

Bussiness

6 months ago
No Reviews or References Yet!
Do you know this member? If you have taken a trip or used their services we recommend you give a reference whether its positive or negative. This will help everyone on Touristlink make better choices and will help providers to make improvements based on your feedback.
I'm interested in promoting my business.
My Deals and Offers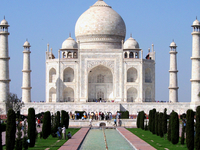 view details
Planning For A Short Break From Your Busy Schedule !…
Additional Info
Hello Tour offers Best Holiday Packages like Same Day Tour Packages , Golden Triangle Tour Packages , Taj Mahal Tour packages , Royal Rajasthan Tour Packages , Old & New Delhi Tour Packages , Shimla Tour packages , manali Tour packages .
Delhi , Agra, Jaipur, Udaipur, Jodhpur
English