Kenya Tours
About me
To be the preferred tour operator in East Africa, through providing affordable safaris, hotels, resorts and lodges in Kenya and Tanzania.
33 yrs, Female, Married

Tour Operator

5 days ago in Nairobi, Nairobi Area, Kenya
No Reviews or References Yet!
Do you know this member? If you have taken a trip or used their services we recommend you give a reference whether its positive or negative. This will help everyone on Touristlink make better choices and will help providers to make improvements based on your feedback.
I'm interested in promoting my business, share my travel expertise, find new friends and networking (b2b).
My Deals and Offers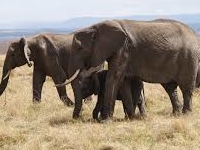 view details
This tour takes you to Maasai Mara. The accommodation is…
Additional Info
One stop shop safari operator. We Organise bush Safaris, Beach holidays ,budget, midrange and luxury safaris.
Beautiful beaches of Mombasa, Tsavo East and West National Parks. Amboseli Mountain climbing .
All travellers
English