Kamil Kopyłowski
About me
All my days I've been searching, to find out what this life is worth through the books and bibles of time I've made up my mind I don't condemn, I don't convert, this is a calling have you heard…
29 yrs, Male, Single

Tour Leader

1 year ago in Guaruj, Sao Paulo, Brazil
No Reviews or References Yet!
Do you know this member? If you have taken a trip or used their services we recommend you give a reference whether its positive or negative. This will help everyone on Touristlink make better choices and will help providers to make improvements based on your feedback.
My Deals and Offers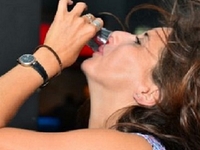 view details
Hey there TouristLink travelers! I would like to invite…
Additional Info
We are what we think.
All that we are arises with our thoughts.
With our thoughts we make the world.
I have traveled to over 20 countries in Europe.
I have lived in Rome, London, Lisbon and Spain (Alcoy)
outgoing, fun, sociable
English, French, Italian, Polish, Portuguese, Spanish