Joguru Limited
About me
(unverified, not certified)
TripHobo is an innovative trip planning platform that enables users to plan trips from over 14000 cities across the world. our trip planning platform serves as one-stop destination for all…
32 yrs, Male, Married

Travel Agency

7 months ago in Mumbai, Maharashtra, India
No Reviews or References Yet!
Do you know this member? If you have taken a trip or used their services we recommend you give a reference whether its positive or negative. This will help everyone on Touristlink make better choices and will help providers to make improvements based on your feedback.
I'm interested in promoting my business and networking (b2b).
My Deals and Offers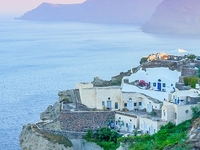 view details
Athens: The capital and the largest city of Greece, Athens…
Additional Info
TripHobo is a travel company founded in 2014 by three colleagues-turned-friends in Pune, India. Headquartered in Palo Alto (CA), United States, TripHobo is the world's largest repository of user generated itineraries. Serving as one of the most pliable trip planning platforms, TripHobo specializes in offering a wholesome travel planning and booking experience to its 1 million+ users.
We've all been there. For that one fun trip, we plan for months on end. Where do we go? Who's coming? How do we go? When? How often is that plan going to change before someone loses his or her mind? Travel logistics can become a long, drawn out horror story... unless you're on TripHobo, in which case it's a ten minute task. TripHobo is an innovative trip planning platform that enables users to plan trips from over 14000 cities across the world. TripHobo's trip planning platform serves as one-stop destinatio
JoGuru Technologies Pvt Ltd. Office No C-206, Teerth Technospace, Mumbai-Bangalore Highway, Behind Mercedes Benz Showroom, Baner, Pune, Maharashtra 411045, India
English