Jankee (PJ)
About me
(unverified, not certified)
Take visitors around Cape Town the craft beer capital of Africa to explore the new era of Craft Beers brewing and drinking.
50 yrs, Male, Married

Manager

1 year ago in South Africa
No Reviews or References Yet!
Do you know this member? If you have taken a trip or used their services we recommend you give a reference whether its positive or negative. This will help everyone on Touristlink make better choices and will help providers to make improvements based on your feedback.
I'm interested in promoting my business and networking (b2b).
My Deals and Offers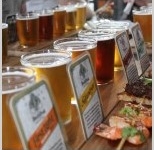 view details
This is an exciting new era of Craft Beer brewing and…
Additional Info
I like to get to know people from different backgrounds and countries
A day visit to Caledon hot springs
All travelers are here to see, learn something new, relax and enjoy.
English