Issa1982
About me
My mission is to help and advise travelers about the itineraries and cost, my experience in this sector is 8 years, advising and assisting tourists in Tanzania, Kenya ,Zanzibar and Rwanda.
35 yrs, Male, Single

Tour Consultant

3 months ago in Kigali, Ville De Kigali, Rwanda
No Reviews or References Yet!
Do you know this member? If you have taken a trip or used their services we recommend you give a reference whether its positive or negative. This will help everyone on Touristlink make better choices and will help providers to make improvements based on your feedback.
I'm interested in promoting my business, share my travel expertise, find new friends, networking (b2b) and learn online marketing.
My Deals and Offers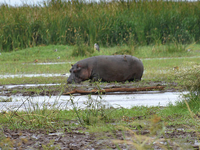 view details
Tanzania is one place where it is still possible to see…
Additional Info
Young man and Tour Organizer for East Africa Destination ( Rwanda, Uganda, Tanzania and Kenya),
Kite surf, Biking, Hiking, Diving etc...
Adults and young people!!
English, French, Swahili