Inkasdestination2016
About me
(unverified, not certified)
Inkas Destination is a Peru tour operator to organize different tour in all Peru, Cusco and Machu Picchu (inca trail, inca jungle trail, salkantay trek, lares trek, lake Titicaca, Colca canyon,…
39 yrs, Male

Tourism Industry and Travel Agency
No Reviews or References Yet!
Do you know this member? If you have taken a trip or used their services we recommend you give a reference whether its positive or negative. This will help everyone on Touristlink make better choices and will help providers to make improvements based on your feedback.
My Deals and Offers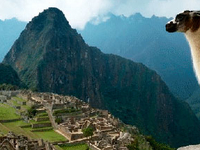 view details
The journey through the Sacred Valley & Machu Picchu is…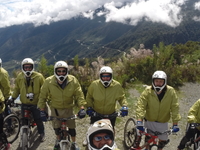 view details
The Inca Jungle Trail is the most exciting way to get to…
Additional Info
Inkas Destination is formed under the concept of offering the tourist a very different offer to the existing market, not only turn your stay into a memorable travel experience but also to create bonds of friendship, cordiality and respect.
Peru has it all from coast, mountains and jungle and along these areas is the main attraction Machu Picchu and other no less important Loreto Jungle, Lake Titicaca, Colca Canyon. and you can do differents activieies like hiking, mountain bike, rafting.
We will share all Peru Information, adventrue tours, hiking, biking, rafting, clasic tours, Machu Picchu tours, Jungle tours, Lake titicaca, Colca Canyon and more, just fell free to write contact us and we will answer you gladly.
Peru and the Inca culture is of the world so we are ready To receive all our brothers around the world, and we are ready to receive to everybody that want to know more of Peru
English, Spanish