Inka Experience
About me
For more details about us, Inka Experience is a group of international travel professionals who have explored the history, culture, cuisine, and nature of Peru for the past 15 years and continue…
1 year ago in Lima, Lima, Peru
No Reviews or References Yet!
Do you know this member? If you have taken a trip or used their services we recommend you give a reference whether its positive or negative. This will help everyone on Touristlink make better choices and will help providers to make improvements based on your feedback.
I'm interested in promoting my business.
My Deals and Offers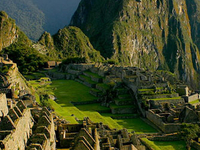 view details
Private Machu Picchu 5 days 4 nights from: $885
Additional Info
For more details about us, Inka Experience is a group of international travel professionals who have explored the history, culture, cuisine, and nature of Peru for the past 15 years and continue to enjoy learning about the marvels of this dynamic country.
English