George Markovsky
About me
(unverified, not certified)
A special feature of our company is the highest level of guiding service. We are committed to quality and proud that best of the best guides work in our team.
39 yrs, Male

Tour Guide

9 months ago in Russian Federation
No Reviews or References Yet!
Do you know this member? If you have taken a trip or used their services we recommend you give a reference whether its positive or negative. This will help everyone on Touristlink make better choices and will help providers to make improvements based on your feedback.
I'm interested in promoting my business, find new friends, learn online marketing and just curious.
My Deals and Offers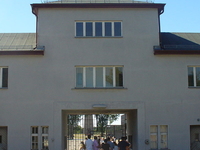 view details
Tourist company Best Guides Team offers a new package of…
Additional Info
I live in St. Petersburg, Russia, and I love St. Petersburg.
We are pleased to offer you a range of private tours, group tours, open mini group tours, tailor-made itineraries, shore excursions in St. Petersburg Russia and Moscow as well as excursions to small ancient Russian towns and shore excursions in Baltic ports, and many other services.
English, Russian