Gatosyperros
About me
(unverified, not certified)
Tengo un Centro Ecuestre que organiza excursiones a caballo por el Río Tormes y gestiono una Casa Rural a 200 metros del Centro Ecuestre. Me gustaría ofrecer alojamiento y Excursiones a Caballo
58 yrs, Female, In a relationship

Empresaria

9 months ago in Salamanca, Castilla Y Leon, Spain
No Reviews or References Yet!
Do you know this member? If you have taken a trip or used their services we recommend you give a reference whether its positive or negative. This will help everyone on Touristlink make better choices and will help providers to make improvements based on your feedback.
I'm interested in promoting my business.
My Deals and Offers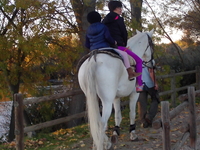 view details
Especial para familias con niños menores de 11 años. Ruta…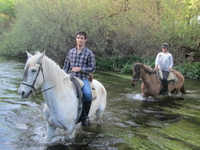 view details
Ruta a caballo por la Ribera del Río Tormes, cruzando a sus…
Additional Info
Soy Toñi, amante de los animales y dueña de un Centro Ecuestre, con 21 caballos, y gestiono una Casa Rural, La Aceña de Huerta. Nuestras excursiones a caballo son únicas, recorremos el río Tormes, cruzamos a sus islas. Una experiencia inolvidable
Estamos a tan solo 17 km de la ciudad de Salamanca, Patrimonio de la Humanidad, muy cerca de Avila, Zamora, Segovia y Madrid. Desde nuestro Centro, se pueden organizar excursiones maravillosas.
Amantes de los animales, de actividades al aire libre, de la naturaleza
English, French, Spanish