We recommend you give a reference or review whether you have had a nice time or not. This helps everyone find the best travel guides and travel agents. Give your valuable feedback for our guides and travel agents in order to improve their services.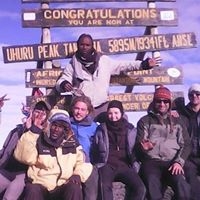 From

Eastafrica Adventureltd

,
Exceptional Safari with Expedition Africa Ltd !!!!! We had an incredible trip with Expedition Africa Ltd ! The whole trip was smooth and you can trust Expedition Africa Ltd to provide top notch service. Majaliwa Gogo was very accommodating with my requests and helped us plan our perfect safari. He was patient and answered all my questions promptly and changed the itinerary until I was completely satisfied. Expedition Africa Ltd is the expert and in fact I would trust them to put together a great trip for you without doing much research. My partner and I did a 9 day safari during the Christmas holiday, including Ngorogoro Crater, the Sergengeti, Ndutu (where the wildebeest are now in the migration), Tarangire National Park, and a cultural tour/biking trip in Mto wa mbu (highly recommended if you are looking for an authentic cultural experience). You can tell that excellent service is the top priority of Expedition Africa , even more than the other companies we saw during our trip. Our guide Philip was absolutely excellent and exceeded all of our expectations. I was most keen to see leopards, and he helped us to have 5 sightings!! I know this would not have been possible without an exceptional guide like Philip . He has a great eye for spotting wildlife and has so much information to share about the culture, history, and wildlife of Tanzania. It also seems that he has an internal GPS because he never got lost and took us all over the remote roads that some other guides don't visit. Expedition Africa Ltd also likes for their clients to have private sightings, so Philip would take us to the remote areas (particularly in the Serengeti) and we had some incredible sightings all to ourselves including a serval cat hunting, a cheetah running, and a leopard climbing down a tree and walking by the car! That is much nicer than being somewhere with 30 jeeps! We also saw the Big 5 over and over again, including 7 black rhino! I highly recommend Expedition Africa ! They are very reasonable in price and regardless of your budget; you will receive excellent service and a trip of a lifetime. They definitely go out of their way to make the trip special for you. You can message me if you have any questions about our trip. Cheers!
Mar 8, 2019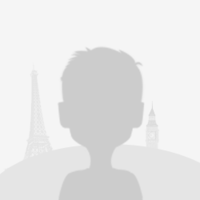 From

Shoun

,
"Exciting adventure"
I have been looking forward to the African continent to see a major migration of animals. The Chinese people know more about going to Kenya to see the big migration. After my cousin went to Kenya in 2017 to see the big migration, I told Tanzania that it is a better choice. So at the beginning of the year, I started to look at the information to prepare for the trip to Tanzania. After some comparison and selection of this travel agency, it turned out that I did not choose the wrong. The owner majaliwa is warm and hospitable. The jeep that we arranged for us has good performance and can cope with the complicated terrain on the grassland. The driver Philemon Kissila is honest, reliable and experienced. It has led us to see two big migrations. Thank you very much for their care and help. Let us This trip to Tanzania is so happy. If you are also considering coming to Africa, Expedition Africa is a great choice!
Mar 7, 2019