Edgar Zambrano
About me
(unverified, not certified)
Tour Operador, representante de empresas de turismo del mundo, First Class Huaraz es una agencia de viajes solo y exclusivo de tours cortos en la Cordillera Blanca - Huaraz, destacado por el LAKE…
47 yrs, Male, Married

Travel Agent
No Reviews or References Yet!
Do you know this member? If you have taken a trip or used their services we recommend you give a reference whether its positive or negative. This will help everyone on Touristlink make better choices and will help providers to make improvements based on your feedback.
I'm interested in promoting my business.
My Deals and Offers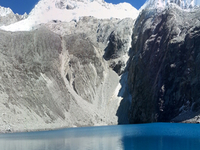 view details
Distance: 12 km Altitude: 3900m to 4600m Rating:…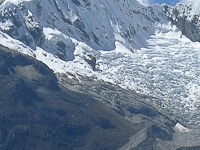 view details
The Paron lake formed as a natural reservoir has a…
Additional Info
I am native Peuvian, form Huaraz and the Cordillera Blanca area, I love guiding tours around Peru and I do fo about 18 years, then I went to work as tour leaders assitant to United states for two big travel companies where they trained me and I learned lot
I love guiding Trekkings in the Cordillera Blanca - Huayhuash, trekkings around Cusco and Machupicchu, Lake Titicaca, Colca valley and Cruz del Condor in Arequipa, Nazca Lines, Paracas and Huacachina, Lima, Trujillo Chiclayo, Kuelap and others around Peru
I love travellers who cooperate with themselves in any natural disaster problems.
English, French, Spanish