Diallo Abdoulaye
About me
Grow our tour and travel agency,supervise local staff and run business management.
39 yrs, Male, In a relationship

Managing Director

1 year ago in Dakar, Dakar, Senegal
No Reviews or References Yet!
Do you know this member? If you have taken a trip or used their services we recommend you give a reference whether its positive or negative. This will help everyone on Touristlink make better choices and will help providers to make improvements based on your feedback.
I'm interested in promoting my business, find new friends, networking (b2b) and learn online marketing.
My Deals and Offers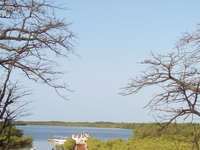 view details
Enjoy a memorable adventure trip to Senegal. During this…
Additional Info
I'm an African entrepreneur and I'm a Bachelor or art holder from Dakar University and get studies in tourism.I'm working in Senegal tourism industry for 15 years now.
Dakar city with its independence square,Presidential Palace,Monument of the African renaissance,IFAN Museum,Goree island
Argentina and Lebanon.I met new nice freinds from both countries
English, French, Spanish