Dcapps
About me
(unverified, not certified)
To offer travelers a haste-free vacation experience.
Travel Company

1 year ago in United States
No Reviews or References Yet!
Do you know this member? If you have taken a trip or used their services we recommend you give a reference whether its positive or negative. This will help everyone on Touristlink make better choices and will help providers to make improvements based on your feedback.
I'm interested in promoting my business and networking (b2b).
My Deals and Offers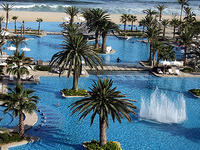 view details
Five Star Resort, Sleeps 6-8, two BR, 2 Baths,…
Additional Info
I have a travel company, EZ Simplicity Travel North Carolina. I love connecting travelers and vacations and can promise the best customer service.
Love booking Caribbean Vacations, Mexico, Cabo, Aruba and cruises.
English