Caroma
About me
(unverified, not certified)
To travel and experience the World, Make new Friends and enjoy good food, wine and the culture.
54 yrs

Traveller

2 years ago in Panaji, Goa, India
I'm interested in find new friends and just curious.
My Deals and Offers
view details
Visit Porto, 28th October onwards till 24th November…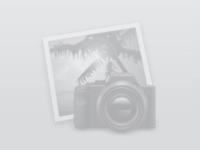 view details
Going back again to Reguengos Monsaraz tomorrow. Anyone…
Additional Info
I love music especially Brazilian & Latin American. Love to read which is made easy with my Kindle. Love to party, good wines, good food, but strictly NON Vegitarian. Love to sail, on my sailing yatch "Adagio" a McGregor 26 and love to travel
Found some amazing locations, tried some fantastic food and drinks and met many fascinating people.
Love meeting fun, easy going people who are not complicated and open to changes.
English
My Reviews & References

the guy helped me explore the whole of what i expected and more of it,i recommend him to you looking for help in hims country portugal