Car Tour
About me
(unverified, not certified)
I am Travel agent. specialized in north india tour packages & Car Rental Agency in north india offering car coach rental Services,office Palika Palace New Delhi,Agra,Jaipur Contact us +91 7060503051,E…
32 yrs, Male, Single

Specialized in north india tour packages,CarCoach Rental

1 year ago in Agra, Uttar Pradesh, India
No Reviews or References Yet!
Do you know this member? If you have taken a trip or used their services we recommend you give a reference whether its positive or negative. This will help everyone on Touristlink make better choices and will help providers to make improvements based on your feedback.
My Deals and Offers
view details
Tour of Taj Mahal at Agra is among some very famous…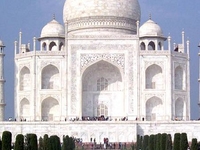 view details
Duration : Same Day Delhi Agra Tours By Car.
Additional Info
I am Travel agent. I am specialized in north india, Central india and the Balkans countries. http://www.HireCarRentalIndia.com - Car Rental Agency in india offering car coach rentals in india,
English