Bike Cabs
About me
We aim to make traveling more fun whilst making a small dent in the city's emissions!
1 year ago in Melbourne, Victoria, Australia
No Reviews or References Yet!
Do you know this member? If you have taken a trip or used their services we recommend you give a reference whether its positive or negative. This will help everyone on Touristlink make better choices and will help providers to make improvements based on your feedback.
I'm interested in promoting my business, share my travel expertise and networking (b2b).
My Deals and Offers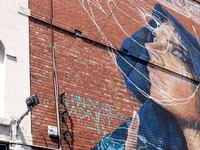 view details
Fitzroy and Collingwood have remained the lesser known but…
Additional Info
Melbourne Bike Cabs provides a fun, clean, green and potentially quicker alternative to walking, public transport and of course catching a taxi.
236-248 Brunswick Street Melbourne, Australia
English