Astho
About me
Travel one place at a time and change the world
37 yrs, Male, Married

Tour Operator

1 month ago in Kampala, Kampala, Uganda
No Reviews or References Yet!
Do you know this member? If you have taken a trip or used their services we recommend you give a reference whether its positive or negative. This will help everyone on Touristlink make better choices and will help providers to make improvements based on your feedback.
I'm interested in promoting my business, share my travel expertise, networking (b2b) and learn online marketing.
My Deals and Offers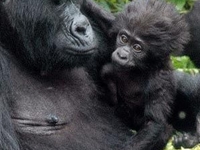 view details
Uganda Gorilla Safari is a 3 days safari in Uganda.…
Additional Info
A safari enthusiast, a tour operator at ASTHO Vacations (http://www.african-safari-tour.com), a nature reader, an eco lover, am simply just me and I love traveling. I eat, drink, play, live, sleep and dream safari. That's who I am and safari defines me.
- Gorilla trekking
- Wildebeest Migration
- Tropical Beach Holiday
- Nile White Water Rafting
- Cultural and Village Tours
S/he who is willing to live, to learn and to love. Safari is about making friends. we live freely, learn from one another and love each one and the environment to make the world a better place for all creation.
English