Amqrane Tair
About me
(unverified, not certified)
"Dades Adventure" is a travel company specializing in travel in southern Morocco and has over 10 years of experience in organizing trips in Morocco and, in particular, desert tours,…
29 yrs, Male, Married

Tour Operator

1 year ago in Morocco
No Reviews or References Yet!
Do you know this member? If you have taken a trip or used their services we recommend you give a reference whether its positive or negative. This will help everyone on Touristlink make better choices and will help providers to make improvements based on your feedback.
I'm interested in promoting my business, share my travel expertise, find new friends, networking (b2b), learn online marketing and just curious.
My Deals and Offers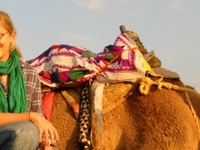 view details
3-Days Tour from Marrakech to Merzougua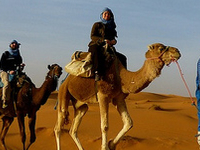 view details
3-Day Tour from Fez to Marrakech
Additional Info
Amqrane Tair i have 30 years old, Manager of Travel Agency in morocco experience of 10 years .
Tours from Marrakech to desert
Cultural Tours
Tours to imperial cities
Bigg tours from north of Morocco untel south
Montagnes
Ski
Atlases
Desert
Beach
imperial cities
English, French, German, Italian, Spanish