Henry
About me
To deliver the better quality of services and value to our clients.
32 yrs, Male, Married

Sales Manager
No Reviews or References Yet!
Do you know this member? If you have taken a trip or used their services we recommend you give a reference whether its positive or negative. This will help everyone on Touristlink make better choices and will help providers to make improvements based on your feedback.
I'm interested in promoting my business, share my travel expertise, find new friends, networking (b2b) and learn online marketing.
My Deals and Offers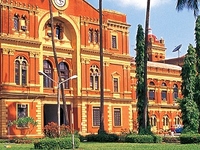 view details
You will get awesome experience of traveling in Yangon…
Additional Info
I'm an sales manager of Oriental Century Travel & Tours, Myanmar. We care and we deliver the better quality of services to our customers. We arrange all kind of tour activities for Group, FIT and incentives.
Trekking, Hiking, City Sightseeing, Cultural
English