Amandatpi
About me
I can help you make travelling planning a painless process while at the same time ensuring you get the most for your money with your travel investments. I can connect you to any destination in the…
2 yrs, Female, Married

International Travel Advisor & East Africa Specialist

Riverport, Nova Scotia

1 year ago in Newcastle, New Brunswick, Canada
No Reviews or References Yet!
Do you know this member? If you have taken a trip or used their services we recommend you give a reference whether its positive or negative. This will help everyone on Touristlink make better choices and will help providers to make improvements based on your feedback.
I'm interested in promoting my business, share my travel expertise and networking (b2b).
My Deals and Offers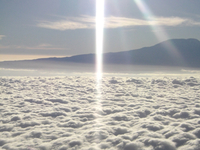 view details
Looking for others to join a group climb to help offset…
Additional Info
For the last fifteen years I have been providing high-end service and professional travel consulting to help my clients achieve their travel dreams. As a TPI travel advisor I have the ability to offer a level of personalized service you can't find online.
Tanzania-one of the best safari destinations in Africa. Mt Kilimanjaro. Serengeti National Park is known for the Great Migration. Ngorongoro Crater. Zanzibar Islands. Pemba Island - Manta Resort. Nearby Rwanda for the amazing gorilla trekking experience.
I enjoy meeting travellers from all walks of life. I love to be on the move I enjoy meeting people with like minds. Gorilla trekking, mountain climbers, safari goers, beach and tropical destinations, Multi-generation travellers, & Group Travel.
English, French, Swahili