Amalka Jayasingha
About me
(unverified, not certified)
do like visit sinharaja forest i can hellp you.
35 yrs, Male, Single

Planter

2 years ago in Pontiac, Illinois, United States
No Reviews or References Yet!
Do you know this member? If you have taken a trip or used their services we recommend you give a reference whether its positive or negative. This will help everyone on Touristlink make better choices and will help providers to make improvements based on your feedback.
My Deals and Offers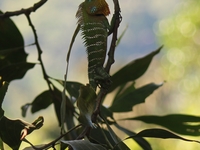 view details
do you like visit sinharaja forest i can help you.you can se…
Additional Info
im nature lover.
visit 7000 years of art and history in egypt
English, Italian