Alejo Mora
About me
(unverified, not certified)
I am a Tor Guide and Destination Expert in Costa Rica. I know Panama an Nicaragua also very well. I love to share my experiences with other travelers and recommend very special destinations . I…
43 yrs, Male, Married

Tour Guide and Travel Advisor

1 year ago in Atenas, Alajuela, Costa Rica
No Reviews or References Yet!
Do you know this member? If you have taken a trip or used their services we recommend you give a reference whether its positive or negative. This will help everyone on Touristlink make better choices and will help providers to make improvements based on your feedback.
I'm interested in promoting my business and share my travel expertise.
My Deals and Offers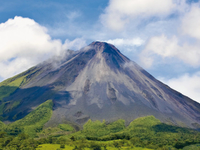 view details
This action packed itinerary offers a great combination of…
Additional Info
I am a Tor Guide and Destination Expert in Costa Rica. I know Panama an Nicaragua also very well. I love to share my experiences with other travelers and recommend very special destinations . I like outdoor activities like rafting, canyoneering and biking.
Cosrcovado National Park, Crossing the Monteverde Cloud Forest Preserve and climbing the Chirripo Peak are my travel highlights in Costa Rica.
German